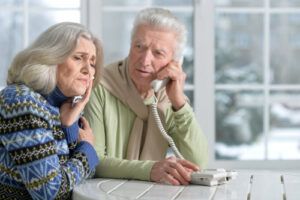 Dental emergencies can vary in severity—but if you are in any way concerned about the degree of pain or damage you are experiencing, it is always a good idea to contact a dentist as soon as you can to:
Assess the nature of the emergency
Receive guidance on steps you can take at home to start relieving pain and preventing further damage
Schedule an appropriate appointment time (either immediately or as soon as possible) if necessary
At Smile by Design, Dr. Donian Shen has a special focus on providing a full range of emergency dentistry services. We are always available to take your dental emergency calls and help you follow through with the next indicated steps. Our knowledgeable team is skilled in establishing the basic facts of your emergency and providing relevant information on how to handle a variety of different emergency concerns. In some cases, such as those involving excessive bleeding, you may be instructed to first see a doctor. Common dental concerns we deal with include:
Chipped, cracked, and broken teeth
Knocked out tooth
Injured soft tissue, tongue, or lip
Toothaches
Lost fillings
Broken dental work (broken bridge, crown, dental implant etc.)
As a skilled dentist that offers a comprehensive array of implant, reconstructive, and cosmetic dentistry services, Dr. Shen can assist you through nearly any dental emergency. She makes herself available for emergency appointments whenever necessary. As an added benefit, Dr. Shen is also certified in sedation techniques which can help alleviate any pain, fear, and/or anxiety you may be experiencing. Whether you choose oral conscious sedation or IV sedation, you can be assured that Dr. Shen will prioritize your health, safety, and well-being at all stages of care.
For a more in-depth look at the services provided by our Mountain View emergency dentist, please visit our website dedicated to emergency dentistry: mountainviewemergencydentist.com
If you have questions about our emergency dentistry services or have a dental emergency, please contact Smile by Design.