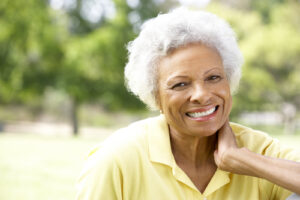 Missing teeth, whether it is one, a few, or all of them, can be an extremely uncomfortable experience. Speaking, eating, and going about daily activities can be difficult or impossible, and many patients with this concern report self-consciousness and even embarrassment about smiling or showing their mouths. Finding a suitable treatment that replaces the teeth quickly, effectively, and attractively are often prime concerns. Dental implants are considered the gold standard method for replacing missing teeth, and choosing the right dentist to perform the procedure requires some research. To help you in this endeavor, we have provided some tips on how to select a qualified and extensively trained implant dentist:
If the prospective dentist has a website, review the material to see if it provides useful information about the procedure, including benefits, drawbacks, and recovery time.
Learn more about the prospective dentist's training and education. Have they completed additional training specific to dental implantology? General dentistry courses are only the beginning, and patients should seek out someone with the skills and experience to deliver exceptional results.
Find out whether dental implants are a large part of their practice—the more experience they have performing this procedure, the better.
Schedule a consultation to see how comfortable you are with the dentist and ask additional questions. Are they compassionate, attentive, and helpful? You want to feel as confident as possible about your treatment.
Dr. Donian Shen has been an implant dentist for over 15 years. She has completed hundreds of hours of continuing education courses, including studying at the renowned Misch International Implant Institute under Carl Misch. For more suggestions on how to find the right implant dentist for you, please see our helpful guide on Dr. Shen's bio page or call us to schedule a consultation.