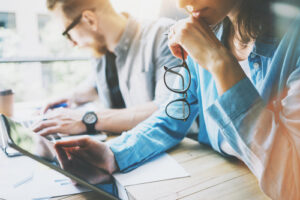 A simple Google search can give you a list of dentists in your area, but how will you know if they're the kind of qualified dentist you want? Knowing how to select an experienced, extensively trained, and patient-focused dental professional can help you and your family enjoy more pleasant and productive visits. As a result, you may also see an improvement in your oral health. Here are a few quick tips for what to look for to find the best dentist for you:
Find out where the dentist was educated and what other training they've undergone
Review the dentist's practice philosophy and approach to preventive dentistry
Ask how often the dentist attends conferences and continuing education workshops
If you experience dental anxiety, explore the types of sedation dentistry they offer
Check to see if they offer emergency dental services
Ask whether they participate in your dental health plan and/or if they offer financing options
Additionally, a dental office should be clean, neat, and orderly, and the team members should be friendly, welcoming, and compassionate.
It's perfectly reasonable to speak with more than one dentist to find the right one for you. It can also be very helpful to explore the practice's website and speak to existing patients. Testimonials and Smile Galleries are other great ways to learn more about what to expect from a particular dentist. Talk to us today for more helpful tips.