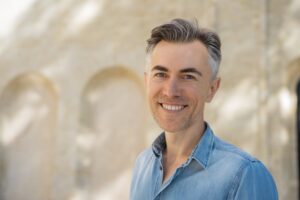 Having a tooth knocked out is a common, albeit annoying, dental injury that many people experience. Also known as an avulsed tooth, a dislodged tooth can affect a person's confidence and overall oral health if left untreated. Fortunately, our Mountain View emergency dentist, Dr. Donian Shen, and her team at Smile By Design recognize that dental emergencies may arise at any time, and they can help address dental concerns you may be experiencing in an efficient manner—often with a same-day dental appointment.
If your tooth gets knocked out, Dr. Shen recommends following these steps while you wait to receive professional help:
Carefully handle the tooth and try to avoid removing any tissue fragments that are attached to the tooth.
Gently rinse the affected area and the dislodged tooth with water.
If possible, place the tooth back in the socket.
If placing the tooth in the socket is not possible (or you worry you may swallow the tooth), place it in a glass of cold milk or wrap it in a clean cloth.
Visit an emergency dentist as soon as possible.
When you arrive at Smile By Design, our team can assess the situation and determine the most appropriate course of action to take. In many cases, following the above instructions and seeking prompt treatment allows for the tooth to be re-attached.
In cases where the dislodged tooth cannot be re-attached, possible solutions include dental implants and dental bridges. Dental implants can replace one or more missing teeth with a sturdy, natural-looking restoration. This procedure can also help maintain the density of your jawbone. For those who are ineligible for or uninterested in implants, a dental bridge may be an ideal solution. This procedure typically addresses one or more missing teeth in a row, and bridges can be anchored using either dental implants or dental crowns.
While tooth loss is usually an accident, there are preventative steps you can take in order to limit your chances of experiencing a dental emergency, including:
Practicing good oral hygiene
Not using your teeth to open packages and containers
Wearing a mouthguard when participating in sports or other high-impact activities
If you have had your tooth knocked out or are experiencing a dental emergency, contact Dr. Shen and Smile By Design at 650-938-1868. To learn more about our non-emergency dental services, contact our office.