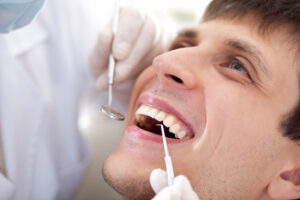 Having your wisdom teeth removed is a very common procedure. Understanding what happens once these teeth are extracted can help you to enjoy a more pleasant and speedy recovery experience. At Smile by Design, our extensively trained dentist and oral surgeon is dedicated to helping you heal as quickly, comfortably, and safely as possible. If you have any questions, you're encouraged to reach out to Dr. Donian Shen and our skilled team for more information.
Depending on your unique treatment plan, either local or general anesthesia will be used. Once the procedure is complete, you should be able to return home, where you're encouraged to rest and relax. Bruising, swelling, and minor bleeding in the affected area is not uncommon. We can provide prescription medication to minimize discomfort, and you can apply cold compresses to help reduce swelling.
Part of recovery will be following a set of simple instructions, which will include foods and drinks to avoid. In general, you should choose soft foods, eating only on the untreated side for the first 24 hours. You should also avoid caffeine, alcohol, and hot beverages for at least 24 hours. Try not to spit or suck through a straw while in recovery, as this could slow the healing process.
Most importantly: do not smoke for at least 12 hours.
Dr. Shen can provide additional directions during your consultation. A follow-up appointment will be planned to check on your progress. We're happy to answer any additional questions you may have before or after the procedure, simply reach out to our team.