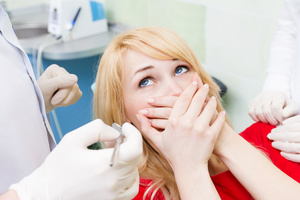 Dr. Donian Shen is blogging today from Mountain View, CA to sympathize with people that have sensitive teeth and explain how all of the procedures done at Smile By Design are safe and painless. 1 in 8 adults may have sensitive teeth; young women were found to have the highest rates of sensitive teeth in the United States. Here at Mountain View Dental we understand that teeth can be very sensitive and vulnerable when either going through a treatment or while experiencing painful hygiene issues. We have so many different services offered by our dentist that can either be cosmetic, emergency, or just checkups. Below is a list of all of the services that we offer with gentle and compassionate care:
Dental Implants
Implant Bridge
Implant- Supported Denture
Wisdom Teeth Removal
Root Canal
Porcelain Veneers
Fillings
Dental Crowns
Teeth Whitening
General Tooth Emergencies
Dentures
Dental Extractions
Periodontal Treatment
Whether you are experiencing some general pain in the mouth and you want to see what the irritation is, or if you feel that your gums are inflamed and you cannot eat, we can help. There are so many harmful substances around us that we either consume or ingest that can wreak havoc on our dental health, unfortunately.
We are well-known for the cosmetic work that Dr. Shen has done, but the most impressive part is the realistic appearance that you will get as an end result. People cannot even tell that our patients have implants or veneers because the work is that convincing. Come in and get a beautiful and bright smile in Mountain View today.
All of the procedures are carried out with professionalism and precision, you are in good hands at this practice. When it comes to emergencies, we take your pain seriously and do everything we can to help. Dr. Chen even has listed some helpful tips to try to keep pain to a minimal or at least a bearable level, before you can make it into the office; you can view these on the Emergency Dentistry page. We can even offer you a same- day appointment most times.
We know that there are so many different liquids that ruin our enamel and the appearance of teeth, so teeth whitening is a no brainer for us. Everyone wants a dazzling, show- stopping smile that they are proud of, and we can give you that here. View the Teeth Whitening Mountain View page to read more.
Have you lost a tooth or teeth due to severe neglect of dental health or over consumption of harmful liquids or foods? Don't worry, this is one of the most common things that we see on a regular basis. We must always remember to brush at least twice a day and floss, but if you are one of the people that never remembers, we can give you dental implants to fix that smile. If you prefer, the porcelain veneer option is also very helpful and not to mention, attractive.
Call us Today to Schedule a Consultation in Mountain View, CA
Here at Smile By Design, we comprehend pain and people with sensitive teeth; which is why we give you the best care possible when it comes to all procedures. Dr. Shen is a very well- educated and caring doctor that is more than established and experienced in this field. Get your smile fixed today and look to forward to sharing it with the rest of the world. Call us today at 650-938-1868