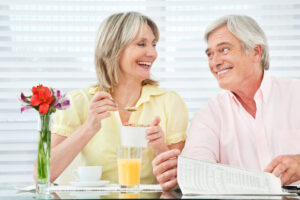 Brushing and flossing are excellent ways to keep your teeth looking beautiful and functioning well. However, a number of dental concerns—including damage, decay, trauma, and others—can still occur even with the best possible oral hygiene routines. Fortunately, when a condition arises, Dr. Donian Shen can provide state-of-the-art restorative care. At Smile By Design, we utilize some of the most advanced techniques and technology available to help ensure a durable and cosmetically appealing outcome. We also emphasize your comfort and safety in every procedure. If you experience dental anxiety or fear, we offer sedation dentistry options to help you feel calmer and more at ease. Regardless of your dental concern, we can help.
The following links offer additional information about each of the restorative procedures we offer. If you have other questions, please contact us today. Our friendly and knowledgeable team is happy to answer questions and to help you schedule an $80 non-refundable consultation with Dr. Shen.*
*This fee can be applied to a treatment if the patient goes through the treatment. However, if no treatment is performed, then the fee is non-refundable.