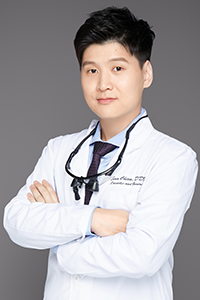 Before finding passion in clinical dentistry, Dr. Sam Chien was a professional guitar player and completed his undergraduate performance studies at Carnegie Mellon University and Berklee College of Music. He then graduated from NYU College of Dentistry and completed a General Practice Residency at NYU Langone Brooklyn (formerly Lutheran) To further his passion in cosmetic dentistry, Dr. Chien completed a one year Esthetic Fellowship at Tufts University Dental School of Medicine. Dr. Chien strongly believes in continuing education and lifelong learning to better serve his patients. He loves to help patients achieve optimum oral health and transform their smiles, giving them something to look forward for their dental visit.
For more information, please contact our office. Our friendly and knowledgeable team is happy to answer questions and to help you schedule a $80 non-refundable consultation.*
*This fee can be applied to a treatment if the patient goes through the treatment. However, if no treatment is performed, then the fee is non-refundable.